With foil stamping, the foil is applied to the surface of the paper with pressure and heat. Your design will be slightly debossed (indented) in the paper from a custom metal stamping engraving and pressure applied. A wide range of paper stocks can be used, including uncoated, textured, natural and vellum in various thicknesses. Foil options include metallic and matte colours, antique patterns, multi-colour, holographic, and brushed effects. Foil is an elegant option that will help make your design stand out and leave a lasting impression. 
Embossing leaves a raised impression of your artwork (design) on the paper which has already been printed or left blank (called blind embossing). Embossing is a perfect way to highlight your logo or a specific part of your design. A custom metal engraving and counter engraving will be made for this process.
Debossing leaves an indentation of your artwork (design) in the paper from a custom metal stamping engraving. The opposite effect of embossing. Blind debossing is achieved with no ink or foil, showing off your design in a subtle yet eye-catching way.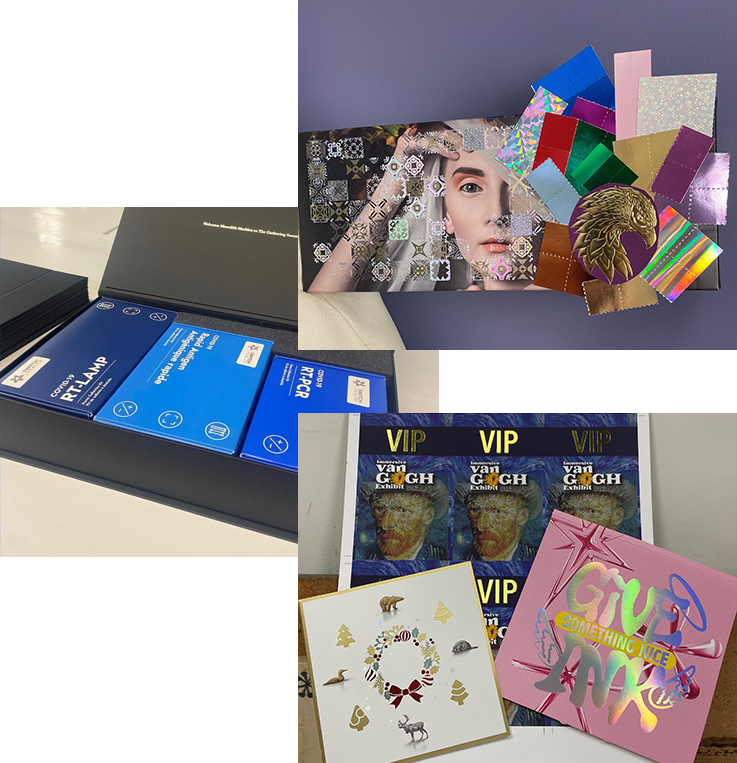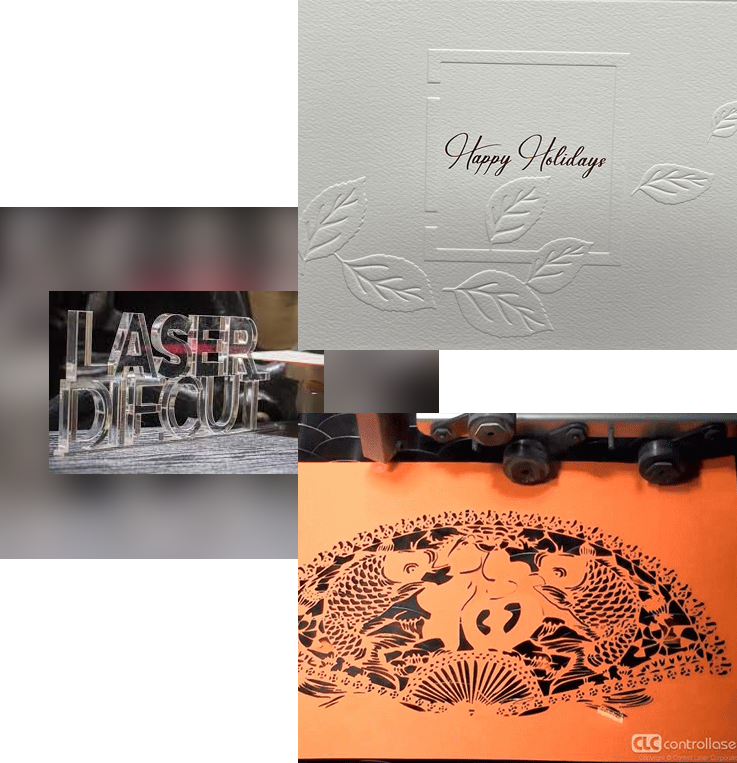 Nothing says elegance

in print more than foil

stamping and embossing
Metallic foil print provides an ordinary piece with an attention-grabbing quality. Custom foil printing services at Dr. Foil can help you achieve the quality look you desire. Our foil printing machines have the capability of foil stamping even the most intricate designs. The laminate properties of hot foiling allow for a shiny, reflective effect, something that absorbing ink cannot achieve. Foil stamping can also be combined with embossing or debossing to create a more striking 3-D look. Embossing is pressing an image into the paper, either raised or lowered. The dramatic effect achieved with foil stamp and embossing cannot be beaten when looking to make a great first impression.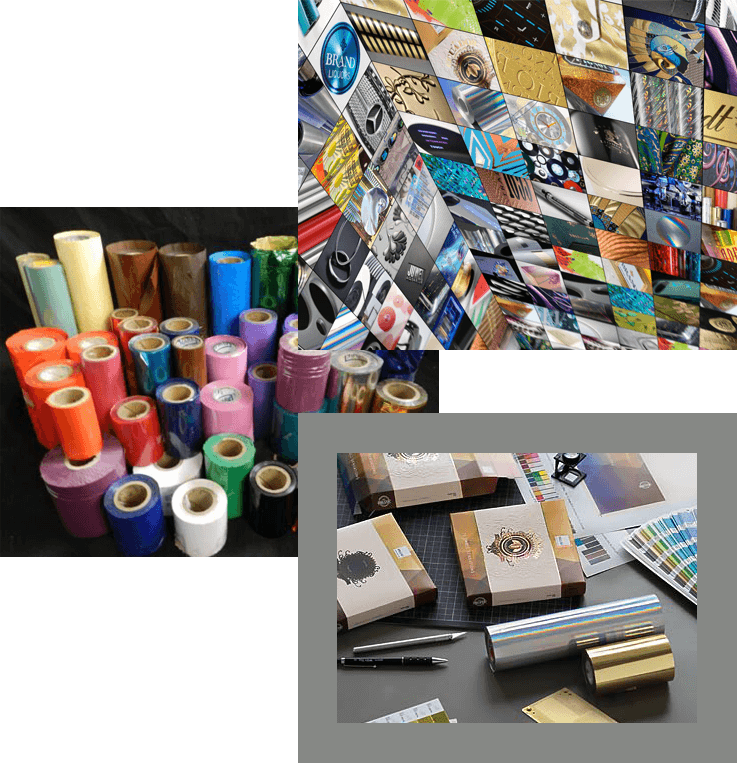 Custom Quotes

are Available!
For luxury products that benefit from some shine, there is truly little else that has the same impact as foil stamping & embossing. When you're planning a big event and need extra-special promotional material, you're sure to get everything you need from foil stamping.